What Should I Pack For The Hospital?
Once the joy and excitement settle, (a bit) the reality sets in and you realize you're having a baby... Like, you're actually having a baby. Suddenly a whole slew of feelings rush in- anxiety, fear, nerves- so much to do and so little time! Nesting becomes an all encompassing job and feeling prepared and "ready" is a top priority.
Packing for the hospital can feel cathartic. Knowing you're ready to roll at a moments notice gives you a sense of calm! But what do you pack?? Here's a list of some of our favorite items to bring with you to the hospital:
For You:
• Slippers. You can wear the socks the hospital gives you though you may want your own!be! Or be naked! Some people like to have their own clothes though.
•Slippers. You can wear the socks the hospital gives you though you may want your own!
• Your own Pillow. The hospital will provide you with pillows however yours is probably more comfortable! Keep it up by your head and use hospital pillows between your legs or closer to any fluid.
• SNACKS! High protein snacks, snacks you love, anything you can tolerate. We love peanut butter cups, Gatorade or Recharge, and energy bites.
• Travel bag of hygiene products. You may want to freshen up at some point. It's nice to have your own products!
• Pajamas for Postpartum. You can still wear a hospital robe or you may feel more comfortable in your own cozy clothes.
• Clothes to leave in!
For Your Partner:
• Comfortable clothes. Your partner will be spending a lot of time in the hospital room. The rooms run cold from air conditioning. Comfy clothes and socks/slippers are a must.
• Phone Charger!!
• Travel bag of hygiene products
• Book, Tablet, Speakers! You all may want to listen to music in the hospital room. A small Bluetooth speaker is perfect for that!
• More SNACKS! :)
For Baby:
• First Outfit! The hospital provides sweet, simple clothes. Though if you have a special piece for baby, bring it!
• Special swaddle blanket. Again, the hospital provides the traditional receiving blanket you've seen for decades. Though if you have a special one, bring it!
• Car Seat!! Have it installed in your car beforehand so you can safely bring baby home.
• Outfit to bring baby home
We have clients that bring things to decorate their hospital room to make it feel more comfortable. We have clients that bring camera equipment, catering, a cooler for their placenta, birth balls, bedding, you name it, they bring it! And that's totally wonderful! We like to say, think of the hospital room like a hotel room! Bring whatever you want to feel comfortable in your Birth Space.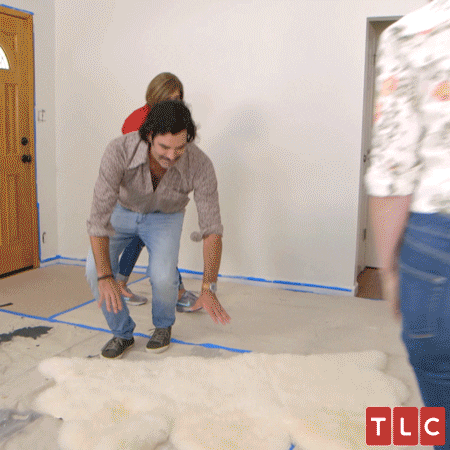 Pack your bags and leave them by the door or in the trunk- and you'll be ready to go!!
To learn more about when to actually leave for the hospital, or for a complete packing list, join our virtual Childbirth Ed classes! Email us to learn more!